Mount Lebanon High School

45th REUNION WEEKEND IS AUGUST 14, 2021!
LOOKING AHEAD TO OUR NEXT REUNION
Our 45th will be here soon! Plan to enjoy a weekend of activities with your classmates this summer.
A refreshingly casual main event in a beautiful Scott Township Park setting, at amazingly low cost.
The pavilion and lodge provide versatile outdoor and indoor spaces to gather.




Options for food trucks, BYOB, music, videos, and outdoor activities will be arranged.
Flexibility is the goal as we see what 2021 has in store!
We welcome your help, whether it is with event preparations, technology, or tasks at the events. Get in touch by emailing lebo1976@hotmail.com.
Looking forward to seeing as many of you as possible - Watch for more details, and complete our 1-question straw poll about attending the Reunion (left side menu)! This is not an official RSVP, just a way to gauge interest; we will start offering tickets in June.
FINDING MISSING '76 CLASSMATES
It's been over four years since our 40th Reunion, and we have passed the 6-0 milestone. Isn't it nice to know so many others who are the same age?! Let's find more of them! We depend on YOU!! We have contact info for about 450 classmates and, sadly, have lost about 50 classmates. Please help us find the rest. Here's how... Start with our list of Missing Classmates, many of whom we know are out there but just haven't registered on our website yet (and confirmed their email address). We have quite a history of reunions and still more memories to make! Classmates have come from all over the world to join celebrations of our special class. Let's connect more classmates and keep it going!
Note: Between Reunions, we opt to use the free version of Class Creator, which places advertisements on our web pages. During Reunion years, we switch to the paid version of Class Creator, which turns off the ads (and provides technical support).



40th Reunion in 2016 - Details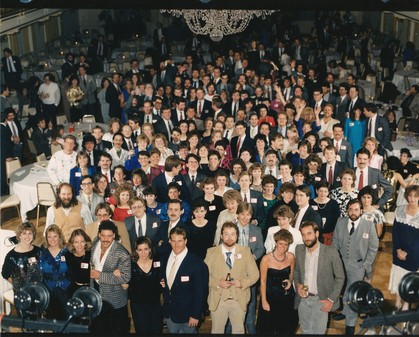 10th Reunion in 1986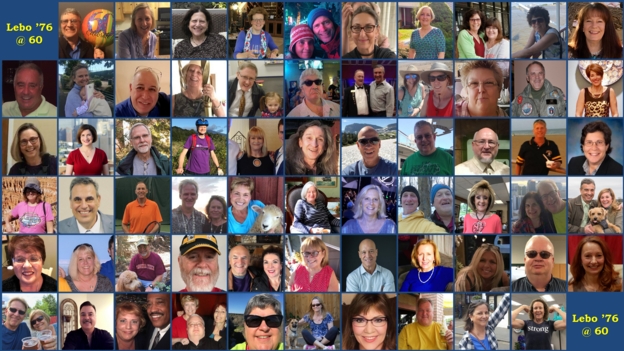 Our 60th-Birthday Class Collage - Thanks to the 60+ classmates who sent a photo!

Class of 1976 Facebook Page
Class of 1976 Flickr Photo Albums

Information for Classes of 1974-1978:
Class of 1974 Facebook Group and Website
Class of 1975 Facebook Group
Class of 1977 Facebook Group and Website
Class of 1978 Facebook Page and Website

Websites for Classes of 1959, 1960, 1961, 1964, 1965, 1966, 1967, 1971, 1976, 1978, 1979, 1981, 1982, 1983, 1984 (CC Pgh, PA), Classes of 1967, 1980 (CC MtL, PA), Class of 1968, Class of 1974, and Class of 1977.

Mt. Lebanon High School Alumni Association Website and Facebook Page (All Classes)
Home Page Visitor Count 69,952