Mount Lebanon High School

OUR 45th REUNION WILL BE IN 2021!
LOOKING AHEAD TO OUR NEXT REUNION
All of our reunions are planned with a ton of help, input from classmates, and research. Generally, we have alternated bigger weekend events with lower-key and typically less-expensive events. Over the years, ideas have ranged from picnics to cruises (and we aren't talking Gateway Clipper here)! Besides cost, consideration is given to weather, time of year, proximity to accommodations, ease of transportation, and variety of activities so there is something for everyone. Now we have COVID-19 to work around, which means focusing on outdoor options for the 45th. You've already posted many suggestions on the message forum of our website, the Facebook page, and in emails. We will research costs and logistics, then reserve at least one outdoor location for LATE SUMMER 2021 (warm weather!) while continuing to explore other venues in case the public health situation improves. Eventually, by early next year, interested classmates will be asked to vote on 45th Reunion activities.
And if you want to join our committee, please contact us by Email: lebo1976@hotmail.com. There are a lot of jobs you can do!
FINDING MISSING '76 CLASSMATES
It's been over four years since our 40th Reunion, and most of us have passed the 6-0 milestone. Isn't it nice to know so many others who are the same age?! Let's find more of them! We depend on YOU!! We have contact info for about 450 classmates and, sadly, have lost almost 50 classmates. Please help us find the rest. Here's how... Start with our list of Missing Classmates, many of whom we know are out there but just haven't registered on our website yet (and confirmed their email address). We have quite a history of reunions and still more memories to make! Classmates have come from all over the world to join celebrations of our special class. Let's connect more classmates and keep it going!
Note: Between Reunions, we have opted to go with the free version of Class Creator, which places advertisements on our web pages. When planning for the next Reunion starts, we will return to the paid version of Class Creator, which will turn off the ads.



40th Reunion in 2016 - Details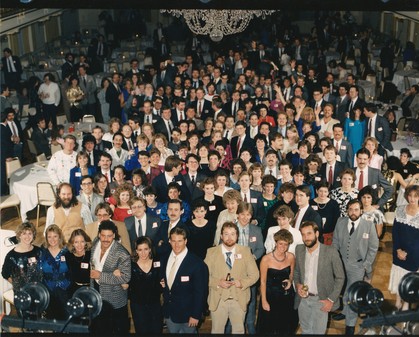 10th Reunion in 1986



Our 60th-Birthday Class Collage - Thanks to the 60+ classmates who sent a photo!

Class of 1976 Facebook Page
Class of 1976 Flickr Photo Albums

Information for Classes of 1974-1978:
Class of 1974 Facebook Group and Website
Class of 1975 Facebook Group
Class of 1977 Facebook Group and Website
Class of 1978 Facebook Page and Website

Websites for Classes of 1959, 1960, 1961, 1964, 1965, 1966, 1967, 1971, 1976, 1978, 1979, 1981, 1982, 1983, 1984 (CC Pgh, PA), Classes of 1967, 1980 (CC MtL, PA), Class of 1968, Class of 1974, and Class of 1977.

Mt. Lebanon High School Alumni Association Website and Facebook Page (All Classes)
Home Page Visitor Count 61,408